Water Treatment ​
Package Discount
Water Softener + Reverse Osmosis Drinking System $1,850
OUR WATER TREATMENT SERVICES
Get customized water treatment solutions that improve the look, smell, and taste of your water.
​Enhance your home's water quality and remove impurities to keep your family safe and healthy.​
Water Softeners​
Carbon Filters
Reverse Osmosis​
Tankless Water Heater​
Power Vent Water Tank ​
Chimney Vent Water Tank ​
High input Power Vent Water Tank ​
Water Softener ​
Reverse Osmosis Drinking System

WHAT IS WATER TREATMENT?
Water treatment enhances the quality of your tap water through removing impurities and/or hardness. This leaves your water more suitable for all your needs, from drinking to washing.
There are many types of water treatment solutions available. How do you know which one is right for your home? It depends on your water source, your location, your plumbing, your family's needs, and more. If you're wondering what type of water treatment is best for your home, call us for a free consultation!
DO YOU NEED WATER TREATMENT?
Generally, the provincial government along with your municipality work to ensure all Ontarians have safe drinking water. However, if you use an individual water supply (e.g., well, lake, or river), your water may have dangerous contaminants. In this case, you are responsible for treating and testing your water so that it is safe to drink and use.
Even if your water is safe to drink, you may want a water treatment system if:
Your water smells or tastes bad
Your laundry looks dull after washing
Your hair and skin feel dry
You're constantly scrubbing away soap scum
You see spots on your dishes after cleaning
If you notice any of these problems, we can help you find the right water treatment solution!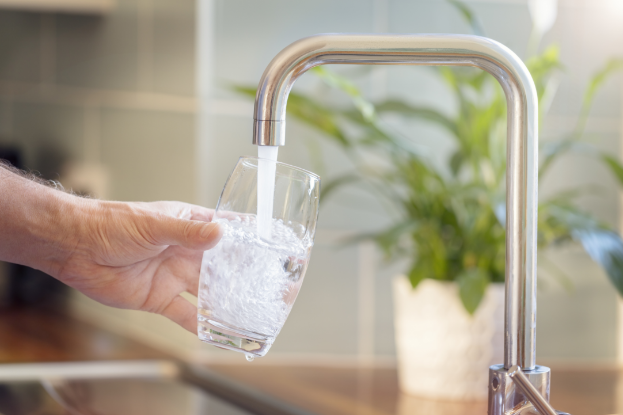 OUR WATER TREATMENT SOLUTIONS
We offer a range of customized water treatment solutions that can improve your water quality and meet your family's preferences and health needs.
REVERSE OSMOSIS (RO)
Enjoy cleaner and clearer water with a compact RO filtration system that can be easily installed under your sink. The RO system removes chemical contaminants so you have purified, great-tasting water whenever you want it.
WATER SOFTENER
Do you live in a hard water area? A water softener can filter out minerals like calcium and magnesium. Not only is soft water better for skin and hair, but it also cleans more effectively, eliminates mineral build-up, and extends the lifespan of your appliances and plumbing.








WHY CHOOSE US FOR YOUR WATER TREATMENT NEEDS?
From reliable hot water to clean drinking water, our team is here to meet all your home water needs.

Efficient repairs or replacements of water heaters from experienced technicians.

Professional, reliable, and affordable service for jobs of all sizes, from quick fixes to new installations.

Guaranteed repairs within 12 hours and installations within 24 hours

No jargon, no hidden fees, no upselling. We recommend the best solution based on your needs.

24/7 service line can help schedule emergency repairs.